ePublishing and eLearning
User-Centered Design Concepts
You have a product that needs some explanation. Your training department is planning on introducing new media. And the available PDF handbooks also need to work as ePub documents.
Cross-Media Communication
A well-thought-out content strategy must take into consideration the communication channels available today and in the future. I will be happy to advise on how to adapt your available infrastructure to your goals and users? expectations.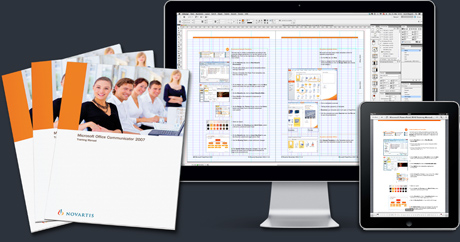 When you are introducing new communications channels, I can support your internal training or IT department with workshops and tailored courses.
Touch Screen eLearning
Devices like smart phones and tablets are involving new user interfaces such as iOS, Android and Windows 10. Users adapt the way they work. Usability tests and interaction design tailored to the learning situation guarantee great learning results for your employees and customers.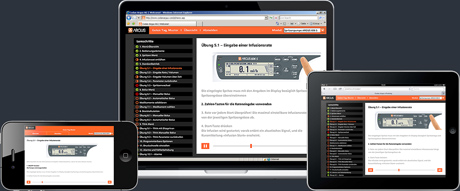 Take advantage of my many years of teaching experience as a lecturer in the field of communication, interface design and web development.
eTraining examples:
CODAN Argus AG
Syringe pump 606 S
Interactive product trainingfor desktop, tablet and smart phone
Consulting, learning concept, script, personas, screen design, prototyping
elmex Research GABA AG
InfoBus & SchulZahnBus (mobile programs for schools)
Interactive touch screen programs on preventive measures
Consulting, learning concept, photo editing, screen design
Novartis GIS
MS Office 2007, 2010 & 2013
handbooks for print und screen
Design grids and layout, creation of interactive PDFs
Novartis NIBR IT
Adobe InDesign software training
Live training classes